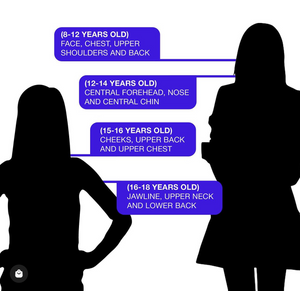 85% of teens will experience some form of acne, according to the latest studies by the American Academy of Dermatology. Although some parents think it is simply a part of being a teenager and allowing it to run its course, oil gland development tells a different story. Acne may only continue to get worse. Along the way, your child may struggle with low self-esteem, shame, embarrassment, and lifelong scars— all of which can be avoided by acting sooner. But many parents don't know how or when to help. Where to start? What will work? The basics of acne. Acne comes in...
---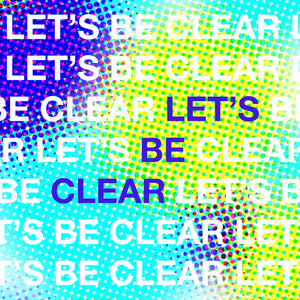 Popping pimples can be a habit that's hard to break. We get it, after all we are esthetician's that love to clear the skin and that process involves extracting pimples correctly. However, when it comes to your skin we want to reduce all chances of scarring. Self extractions commonly cause scarring, so let us help you out! A very easy acne hack is located right in your freezer. Grab an ice cube and massage it on those pesky pimples to relieve the pain and pressure all while reducing inflammation and reducing the chances of scarring. Slightly lean over your sink...
---
Vitamin A is a hero ingredient for nearly everyone. Who doesn't want to reduce aging and create a smoother complexion? Vitamin A is great for anti-aging as it stimulates collagen production which in turn reduces fine lines and wrinkles through cellular turnover (exfoliation). For those who struggle with uneven skin texture….you need this! When you get that "bumpy" texture on your skin increasing the cellular turnover (exfoliation) will lead to smoother skin and balance out the oil production and soothe inflammation. Formula + delivery is everything! A product must be formulated and created to be able to penetrate the skin...
---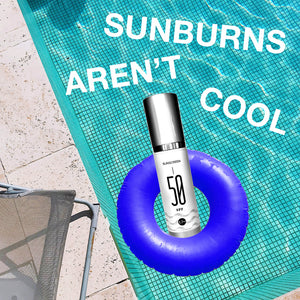 Say goodbye to sunburns, breakouts, and traditional sunscreens with our Mineral SPF! ☀️Our lightweight and hydrating broad-spectrum SPF formula fights off UV rays with minerals that are non-toxic and anti-inflammatory. Acting as a barrier between your complexion and the sun, it reflects harmful UV rays away from you rather than allowing them to absorb into your skin, like traditional carbon-based sunscreens. Because of this, our mineral SPF is designed to be safe and effective for even the most sensitive skin, like those battling breakouts, rosacea, seborrheic dermatitis, psoriasis, or vitiligo.SPF ratings can be very misleading. SPF 50 is currently the...
---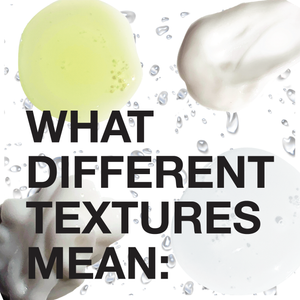 Not all products are created equal— especially when it comes to your skin. Different textures mean different benefits and time of application. From serums to oils and creams, here is our recommendation for maximum hydration without breakouts.